IB forever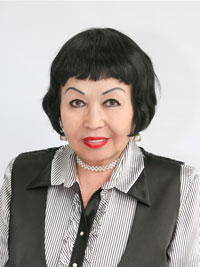 It is a great pleasure to celebrate the 50th anniversary of IB, a new gold standard to enter premiere universities in the world. We had a chance to meet educators from round the world at the annual IB conference (there were 1800 delegates). The question is why it is so popular and why some schools in Kazakhstan would like to implement the IB programme? Why do the educators teach it in thousands of international schools in popular relocation destinations worldwide, including many state schools? The IB first was known for its two-year Diploma Programme, for students between the ages of 16 to 18. Since its inception in 1968, the International Baccalaureate Organization has increased its offering to span the early years via the Primary Years Programme (PYP) and the Middle Years Programme (MYP). We uphold the mission of IB (the IB aims to develop inspiring, knowledgeable and caring young people who help to create a better and more peaceful world through intercultural understanding and respect) and its slogan "The education for a better world". During 50 years IB pursues this policy and deserves a great admission from all advanced schools. We say "advanced schools", because to implement IBO educational programmes you must have an advanced team of teachers. We are proud of the fact that 18 years ago we had become the first school in Kazakhstan to get the official authorization from the IB to implement IB MYP Programme. We have always had a highly professional, international minded team of teachers. After we have got acquainted with IB MYP programme, we started to integrate its basic components into our educational programme and in 2000 we have applied to MYP Programme authorization visit. And many thanks to Ms Flodman, the IBO representative who came to examine our school, as she believed in our enthusiasm and passion to teach international programme. In 2000 we decided to become an independent international school as a branch of Nursultan Nazarbayev Educational Foundation, which pioneers the implementation of the best educational practices into Kazakhstani educational system since 1998. From that time, we fulfil all the requirements of International Baccalaureate Organization. And we are allowed to call ourselves "IB World School". It is, of course, a very helpful indicator of quality for the families, looking for a great school for their child. 
Here, at the International School of Almaty, students work independently and can show their creative responses, or responses, that require students to manipulate data and present new understandings in a way that is not possible on paper.
The IBO remains ahead of others in the educational systems of the world as it keeps changing, adapting and evolving according to the needs of the world community. Its "Next Chapter" introduced "on-screen examination". Of course, in response to this, the ISA too new approaches to prepare the students for IB MYP on-screen examinations. But it was again a hard time as we had to change the process and the content of teaching and as a consequence now English language and Literature was opted as Language A and French as Language B. We reviewed and improved all curricula paying more attention to teaching languages. For the last two years 36 of our students were awarded IBO Certificates. They successfully passed the IB MYP on-screen examinations and presented e-portfolios, including Personal Projects. We appreciate the work of IB curriculum review and assessment team for their strong commitment to learning and for a great deal of hard work. The questions they set help students engage with real world issues and raise their awareness and aspirations. Furthermore, as we keep evolving and innovating our assessment practices to give student the best possible experience, we continue to be inspired and motivated by a lot of professionals who support those endeavors.
There were many interesting seminars at the IB World 50th Anniversary Conference. One of them was devoted to the Agency. To some extent it is a new term for us, but I consider it to be very important.
Agency is the power to take meaningful and international action and acknowledges the rights and responsibilities of the individual, supporting voice, choice and ownership for everyone in the learning community. Agency is present when there is a partnership between teachers and students to stem was take charge of what, where, why, with whom and when they learn. To be short, it inspires your skills. And it is really so, because the curriculum allows to develop the whole person. It helps students to develop as effective and productive learners.
What we admired most is that each programme is flexible and adaptable to learner's need and allows us to fulfil our mission to help our learners to find their unique gifts and talents. For us, there was one point we decided to teach international programme to local children. We wanted to give them the possibility to get an international certificate without going abroad. We wanted not to fall behind the other world schools and eventually, we wanted to integrate into the world educational system.
Last but not the least, in hindsight, we can say that we are on the right track and that all stakeholders respect our school mission and philosophy which is in complete alignment with IB Mission and Philosophy. Our overall curriculum objective is to provide students with the knowledge, skills and attitudes to become successful life-long learners. Ultimate indicators of curriculum success are the quality of knowledge received by students and the application of this knowledge for their personal development.
 Zhibek Akasheva, ISA Director

IB в МША: опыт и перспективы