INTEGRATED CURRICULUM

ISA offers a unique combination of the national Kazakh curriculum and the IB programme.

EASIER FUTURE CHOICES

Completing two pragrammes gives students a wider range of future choices related to higher education and professional career.

STUDENT MATTERS

Each student at ISA becomes a part of our unique internationally-minded community which is built on mutual respect, tolerance and commitment to action and service.

QUALITY ASSESSMENT

Grade 10 students at ISA take part in the Middle Years Programme Moderation, which is a final middle school exam, externally moderated by the team of the IBO examiners.

PERSONAL ATTENTION

ISA caters for its students' various educational, personal and social needs.
The International School of Almaty became the first school in Kazakhstan that was authorized by the International Baccalaureate Organization for the Middle Years Programme (IB MYP) back in 2000. In 2012 the School was successfully authorized for the Primary Years Programme (IB PYP).
The School creates excellent conditions for self-development and realization of a personal potential of its students. A specific feature of the ISA educational programs is harmonization of the requirements of the state educational standards of the Republic of Kazakhstan and international programs based on a holistic approach to learning, transdisciplinary integration, new approaches to learning that allow implementing high-quality education of international level.
Unique school
The ONLY school in the World with 100% of students taking all 8 IB MYP e-Assessment Exams
Best GPA
The highest e-Assessment results in Asia-Pacific
Personal Projects and Service as Action
Obligatory Project Activities and Participating in Social Activities from IB MYP level 1
Admission to World's Best Universities
204 of our graduates have been successfully admitted into the World's Best Universities in USA, UK, Europe and Asia, 37 - into the Best Universities of Russia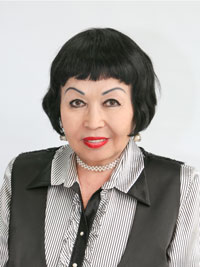 WELCOME TO INTERNATIONAL SCHOOL OF ALMATY
During the last 20 years our school has been implementing the educational programmes of the International Baccalaureate. International School of Almaty is the first school in Kazakhstan officially authorized by IBO since 2000. IB programmes have been able to inspire us to integrate into the international educational space. Moreover, all these years the Kazakhstani State Educational Standard has evolved towards the best international experience and today includes key elements of the IB programmes. We have always been close to their philosophy. Despite the existence of global problems, we must educate decent citizens, multicultural, tolerant and knowledgeable, who will make our world better.
When you get acquainted with educational process of many international schools implementing IB programmes, you can see how every school wants to improve the quality of education. Improvement of the quality of education in any educational structure depends on cooperative approach, collaborative planning. I call such schools effective and a vivid example of such schools is the International School of Almaty, where the deep cooperation between the three sides of the educational process - teachers, students and parents - is developing.
Zhibek Akasheva, Head of ISA
THE BRANCHES OF NURSULTAN NAZARBAYEV EDUCATIONAL FOUNDATION