WELCOME TO ISA!

ISA continuess admission to the 1st grade for the next 2021-2022 academic year. Other grades - into the waiting list.

Tel: +7 (727) 274 48 08

IT'S EASIER TO MAKE A CHOICE IN THE FUTURE WITH ISA

Studying at ISA opens up opportunities to choose a profession and enter prestigious universities in Kazakhstan and worldwide.

Our graduates are successful individuals!

WE NURTURE A PERSONALITY!

Our principles are mutual respect, tolerance, personal responsibility, commitment to community and service.

Our students are knowledgeable, kind, attentive, well-mannered, positive and independent.

WE OFFER QUALITY EDUCATION

We integrate Kazakhstani and international standards and teach at ISA using unique programs.

For more than 20 years, ISA has been authorized by International Baccalaureate for Primary (PYP) and Middle (MYP) Years Programmes.

From the 1st grade we learn Kazakh, Russian, English and French languages, also we study Cambridge English.

EVERY CHILD MATTERS!

Curricula, lessons, extracurricular activities and clubs at ISA are focused on the interests and dreams of each of our students. Every student of our school is a part of community of Students, their Parents and Teachers!
The International School of Almaty became the first school in Kazakhstan that was authorized by the International Baccalaureate Organization for the Middle Years Programme (IB MYP) back in 2000. In 2012 the School was successfully authorized for the Primary Years Programme (IB PYP).
The School creates excellent conditions for self-development and realization of a personal potential of its students. A specific feature of the ISA educational programs is harmonization of the requirements of the state educational standards of the Republic of Kazakhstan and international programs based on a holistic approach to learning, transdisciplinary integration, new approaches to learning that allow implementing high-quality education of international level.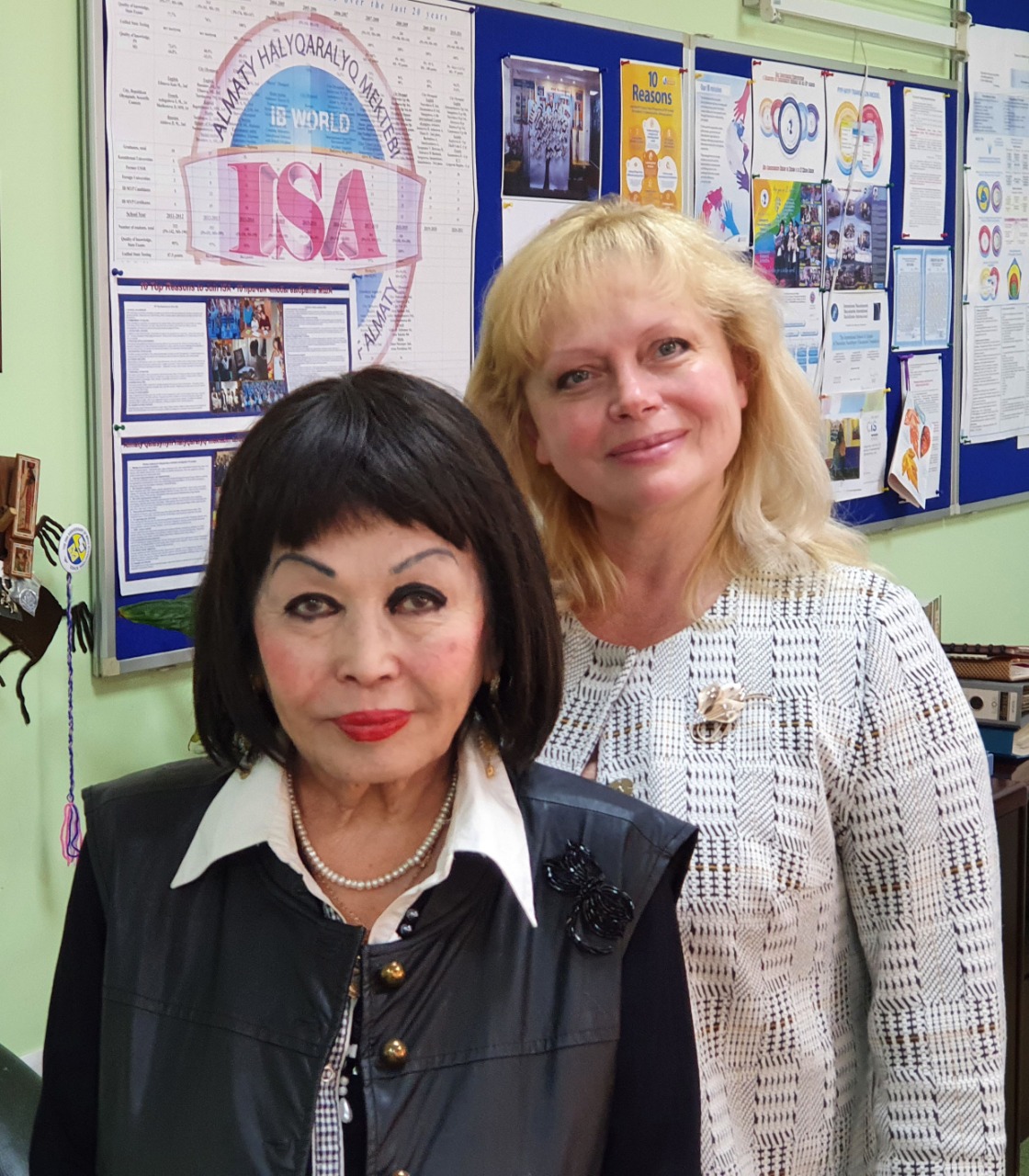 Dear Friends!
With great trust and respect, I delegate the school's leadership to Loginova Irina Viktorovna, an experienced professional with a big soul and an open heart!
ISA has a great authority in Kazakhstan educational niche and the new school leadership has been appointed in order to preserve the achievements of our team. We continue to work with the whole ISA community to achieve the success of each student at our school. The ISA team is the owner of a great potential, which helps to receive high-quality international education with their parents' support! We are a united family! Our engagement is strong!
I wish you great results and be healthy!
Your Honorary Head of School, Zhibek Zekenovna Akasheva
Dear parents, graduates and ISA students!
Dear teachers and school staff!
Dear present and future partners and clients!
A wonderful ISA community!
Being the ISA head of school let me welcome you. It is a great honor and responsibility for me to take the school off the hands of Zhibek Zekenovna Akasheva, now the Honorary ISA Head of school, who is one of the strongest and wisest leaders.
You, parents and often graduates of this school tend to trust your children to ISA community. Professional teachers who have chosen the job because of their passion, from all their heart and soul, such Teachers devote themselves to our students: their deep multilingual education in international programs, balanced development, growing up; help children to be prepared for their future profession and to be competent in the modern world of technology. The spirit of kindness, attention and love for everyone rules in this school. Being in constant dialogue with all members of the ISA community: parents, teachers, students, graduates and business partners, I am ready to support and develop these wonderful traditions and strong foundations of education in the International School of Almaty.
It is a real privilege for me to lead such a school. I would like to thank the Education Foundation of Nursultan Nazarbayev for worthy of my trust to be the ISA Head of School.
Let any changes be only positive for everyone!
Siberian health for everyone!
Loginova Irina Viktorovna,
ISA Head of School
Unique school
The ONLY school in the World with 100% of students taking all 8 IB MYP international e-Assessment Exams in English
Best GPA
IB MYP international e-Assessment average score is one of the best in Asia-Pacific
Personal Projects and Service as Action
Obligatory Project Activities and Participating in Social Activities from Grade 1
Admission to World's Best Universities
All 377 of our graduates have been successfully admitted into the Best Universities in Kazakhstan and Worldwide